We know that production time is your top priority
Unloading containers doesn't need to be a hassle; Express Container Management (ECM) will work with you to help with your warehouse receiving floor streamline and let you get the most out of your company's time and resources.

AN EXTENSION OF YOUR BUSINESS
At ECM, we bring over 20 years of industry experience to provide high-quality and efficient container unloading and lumping services to your organization. Our trained and insured associates will work with your in-house team to load or unload and organize incoming products quickly and affordably.

​With ECM on your team, you can count on your most important container products being sorted, palletized and organized the right way on the warehouse receiving floor. We have managed up to 200 containers in a day.

With our flat-rate, fully-insured and committed container unloading services, you can stop worrying about production time and invest more resources into your core business model. ECM's services allow your employees to concentrate on the tasks that are essential to your company. Once our associates learn your warehouse procedures, they will handle your lumping needs with little supervision required.

Our reliable and professional team will work hard to exceed your expectations!
For a free consultation and quote, call 905 793-7748 ext. 1
OUR COMPANIES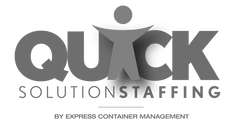 We provide flat rate staffing solutions that solve all of your warehouse
staffing needs; whether you need pallets built, products scanned,
​sorted or labelled, orders picked.